Applied Quantum Electronics
Work with attractive nature of light quanta, Make innovation in Science and Technology.
By using quantum nature of light, it is predicted that we can drastically enhance the performance of information processing (Quantum Computer), secure communication (Quantum Cryptography) and even sensing (Quantum Metrology).
We carry on experimental researches into the realization and the application of the novel states of light, by generating individual single photons and controlling the quantum correlation between these photons. Toward the perfect control of single photons, we investigate nano-scale photonic structures for optical quantum devices and single photon sources.
Using those devices, we are constructing quantum optical systems and optical quantum circuits for quantum information processing, quantum metrology and quantum lithography. Our research topic also includes the generation and characterization of entangled photons, single molecular spectroscopy, and highly efficient single photon detectors.
Academic Staff
Shigeki TAKEUCHI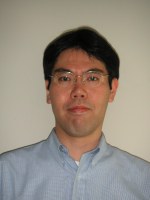 Professor (Graduate School of Engineering)
Research Interests
Contacts
Room 212 in A1 bldg., Katsura Campus, Kyoto Univ.
TEL: +81-75-383-2286
E-mail: takeuchi@kuee.kyoto-u.ac.jp
Ryo Okamoto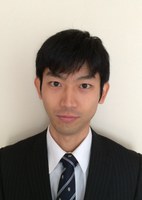 Associate Professor (Graduate School of Engineering)
Research Interests
Contacts
Room 211 in A1 bldg., Katsura Campus, Kyoto Univ.
TEL: +81-75-383-2289
E-mail: okamoto.ryo.4w@kyoto-u.ac.jp
Hideaki TAKASHIMA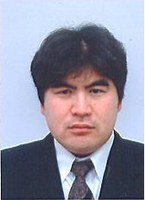 Assistant Professor (Graduate School of Engineering)
Research Interests
Contacts
Room 211 in A1 bldg., Katsura Campus, Kyoto Univ.
TEL: +81-75-383-2289
E-mail: takashima.hideaki.8z@kyoto-u.ac.jp